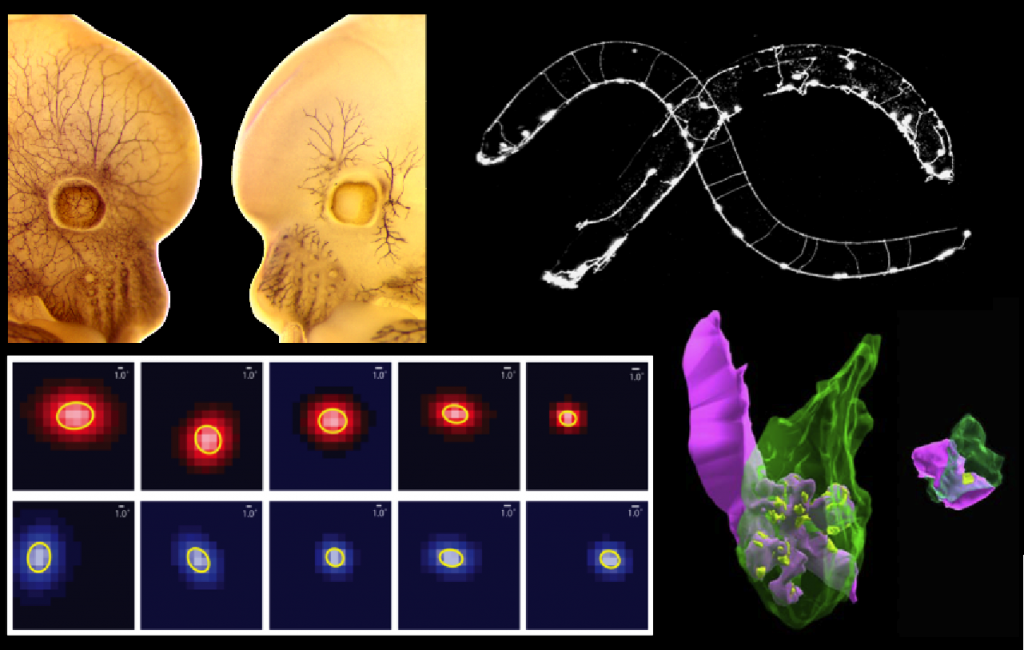 A functional brain relies heavily on the proper formation of a neuronal network. The development of neuronal connections in the brain is a complex and intricate process that is influenced by various intrinsic and extrinsic molecular signals and neural activities. The Cheng Laboratory has discovered molecular signaling pathways and neural activity mechanisms involved in axon refinement during hippocampal neurogenesis and development of the motor and visual systems. We have been elucidating how these mechanisms interact and influence the development of the brain in both wild-type and disease models.
Current projects:
News:
April 2016: Congratulations to Atrin Toussi and Ana Marija Sola for receiving the annual 2016 College of Biological Sciences Outstanding Performance Citation Award! This award "recognizes students who have maintained exemplary academic records while participating in important independent research."
March 2016: Congratulations to Ana Marija Sola for being selected as a recipient of the $7500 NCAA Postgraduate Scholarship! She is only the fifth UC Davis student athlete to receive this prestigious national scholarship.
Congratulations to Dr. Hwai-Jong Cheng for being awarded the Excellence in Advising Award (Faculty Advisor category) for Region 9 of the National Academic Advising Association! He is one of only two faculty members to receive this award in 2016.  (Learn more) (View recipients)
Congratulations to Dr. Hwai-Jong Cheng for receiving the 2015 UC Davis Academic Advising Award for Outstanding Faculty Advisor!  (Learn more)
Congratulations to Zachary Davis for his paper "Increasing spontaneous retinal activity before eye opening accelerates the development of geniculate receptive fields"  being accepted by the Journal of Neuroscience!
Congratulations to Atrin Toussi for receiving the Barry Goldwater scholarship, the nation's most prestigious undergraduate award in science, mathematics, and engineering. She is the only 2015 Goldwater scholar from UC Davis, and she is also only the third Goldwater scholar from UC Davis in the past 7 years. (Learn more)